"Pendulum Extremes and the Amethyst Solution" - Poem by Willi Paul, Planetshifter.com
Submitted by Willi Paul on Sun, 03/05/2017 - 11:31
Axis:Image: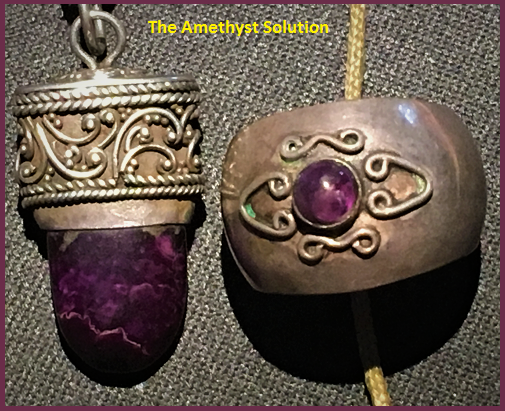 "Pendulum Extremes and the Amethyst Solution" – Poem by Willi Paul, Planetshifter.com
- Pendulum Extremes -
exhausted
between inspiration and exclusion
pendulum extremes
anxiety then bliss
on my bi-polar swing
never enough on the plate
always too much to do
never good enough
we swallow the news
everyday paradoxes
in universal symbols
fear hope soil dusk dope
balancing
the end of the world on baby souls
archetypes
pinballs cosmic bounce and bang
one hand on your cell phone
the other in your heart
new myths emerge
@ hum of our amazon cart
-- WOX
* * * * * * *
- The Amethyst Solution -
Amethyst is a meditative and calming stone which works in the emotional, spiritual, and physical planes to promote calm, balance, and peace. It is also used to eliminate impatience. In the psychic and spiritual realms, amethyst is an excellent all-purpose stone that can increase spirituality and enhance intuition and psychic powers of all kinds. It does this by making a clear connection between the earth plane and other planes and worlds. Amethyst is also excellent for meditation and lucid dreaming. It is used to open one's channels to telepathy, past life regression, clairaudience, clairvoyance, and communication with angels. Amethyst also protects against psychic attacks, especially during spiritual work.