Join "7 Days to Kick-Start Earth 2.X" - A Story Making Experiment Using a Secret Facebook Group. Invite (PDF) from Willi Paul, Planetshifter.com
Submitted by Willi Paul on Sat, 10/31/2015 - 10:26
Axis:Image: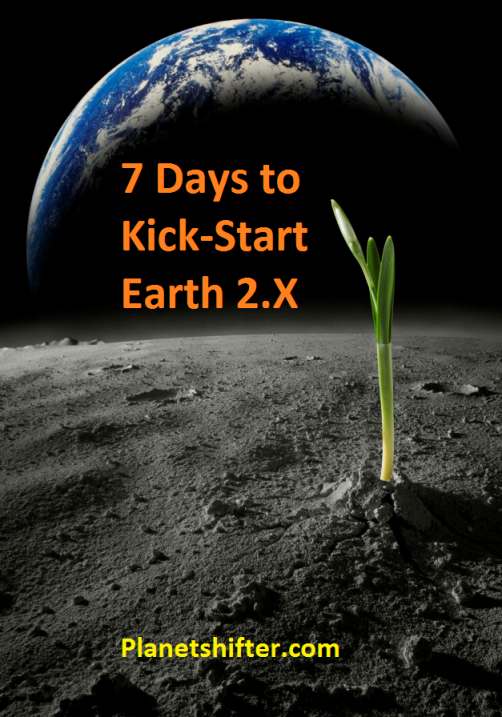 Join "7 Days to Kick-Start Earth 2.X" - A Story Making Experiment Using a Secret Facebook Group. Invite (PDF) from Willi Paul, Planetshifter.com
How to join us:
• Send me a Facebook Friend Request at William Paul (pscompub at gmail.com)
• I will accept your request and add you to the group
The Story:
• The journey begins when the space ship touches down on Earth 2.X
• To get started, the space craft is transformed into a barracks, a greenhouse is set-up, solar panels go up…
• This is a role play! Jump in with your agenda!
The Tool:
• This group story making experiment uses a secret Facebook Group (i.e. chat box)
• The story of the exploration and settlement plan for Earth 2.X will be advanced by each participant, text by text
• The final discussion or "text stream" (the entire dialogue) is the story
Who should participate?
• The "mission" lasts for 7 days; 20+ folks are needed to co-write the story -
• Earth 2.X participants are real people - no avatars, video games or joysticks!
• Artists, writers, engineers and spiritual folks can contribute their ideas via a text discussion
• People with a desire to write new stories with online tools
• Folks who want to create a new world
• There is no limit to how many ideas or texts each member can submit
Participants are encouraged to incorporate these topics as the 7 day mission evolves:
• Energy
• Ecology
• GMO
• Permaculture
• Nature
• Solar
• Shelter
• Community
• Spirit
• Transition Movement
Goals:
• Test an asynchronous, online story creating process using FB
• Discuss an initial settlement plan for a Earth 2.X – a planet that is similar to Earth
• Is "text stream" a useful term for this task?
• What are some Implications or instructions for problems on present day Earth?
• Test a new Myth Lab 3.0 scheme as follows:
text > multiple texts > chat > multiple chats > text stream (discussion) > story > 10 elements of new myths > new myth
Mission Moderator:
Willi Paul will set the stage for the exercise on Day 1 then monitor the discussion and offer ideas and re-directs as the experience unfolds.