Workshops by Willi
Submitted by skaYa on Wed, 09/02/2015 - 10:56
Axis:Image: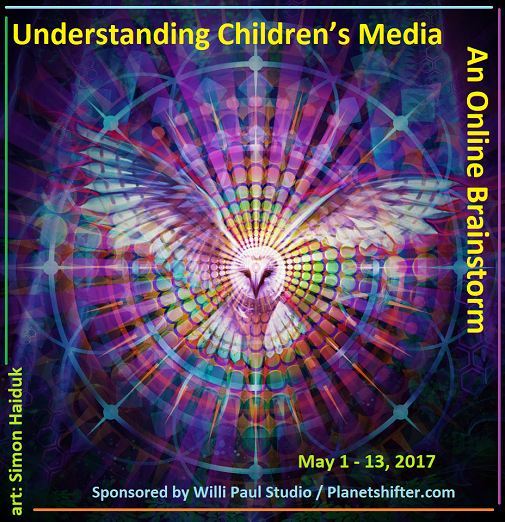 "Understanding Children's Media" – An Online Brainstorm. May 1 - 13, 2017. Sign-up via Google Groups. Sponsored by Willi Paul Studio / Planetshifter.com
"Alternatives to Capitalism: Materialism, Consumption and Waste" - Online Discussion - February 13 – 24, 2017. Co-Facilitators: Peter Ruddock and Willi Paul. Sign-up via Google Groups. Sponsored by Planetshifter.com
"Re-Sourcing Community Resilience" - "Integrating Permaculture, Transition, SpiritNature and Mythology." Video and Transcript from 2016 NW Permaculture Convergence Workshop: "Tearing Down the Silos" by Willi Paul and Friends.
"Local Solutions" Online Roundtable and share your local solutions to local problems. August 23 – Sept 6, 2016. Sponsored by: Transition Palo Alto, Permaculture Magazine NA and Planetshifter.com
"Two Visions by Laurie Corzett and David Heron Wallace" from Writers and Artists Online Roundtable: Visions 2040. Sponsored by Planetshifter.com
"DROUGHTaction"- A Global Call for Community Solutions: Submissions > Webinars > Event Audio. 8/14 – 9/23/15. Coordinated by Bonnie Bright, Founder, Depth Psychology Alliance and Willi Paul, Planetshifter.com Media.
"The Secret Food Forest" – New Myth 72.
Inspired by the "Mythology, Spirit and Permaculture" Workshop
@ 2015 Northwest Permaculture Convergence.
PDF + Video. Willi Paul, Planetshifter.com Media
http://youtu.be/orDsQ7wOg_s
Peninsula Mythic Roundtable
Discussion Highlights and Data Archive from
by Willi Paul. Sponsored by Transition Palo Alto, 4-1-15
http://www.planetshifter.com/node/2258
Event Transcription Excerpt and Database
Davis Mythic Roundtable
by Bay Area Mythologist and Entrepreneur Willi Paul
@ Davis Arts Center, 2/19/15
http://www.planetshifter.com/node/2245
Event Transcription Excerpt and Database
Santa Barbara Mythic Roundtable by Willi Paul. Granada Books
Santa Barbara, CA. 1/22/15
http://www.planetshifter.com/node/2241
Event Transcript – "Tools and Inspiration for Creating New Myths"
A Free Online Roundtable by Willi Paul - 11-18-2014
http://www.planetshifter.com/node/2229
Post-eWorkshop Archive: Building the Future with New Global Mythology
http://communityalchemy.com/eWorkshop1/index.htm
Willi Paul, PlanetShifter.com Magazine
Bonnie Bright, Depth Psychology Alliance
June 2014
Myth Lab Live – Willi Paul – NW Permaculture Convergence 2013
https://youtu.be/hfPS5EJxocM
Building the Story of Cascadia: New Tools for the Transition Workshop Video & Hand-out from 2012 NWP Convergence by Willi Paul
https://youtu.be/orfRc4g6LCk
hand-out: http://communityalchemy.com/NWPC/NWPC.pdf
"Mapping Future Myths for the Transition"
Workshop & Video by Willi Paul
The First Study of Myth Symposium,
Pacifica Graduate Institute, Santa Barbara, CA. 8/31 – 9/2 – 2012
https://youtu.be/xQqDC9R7_M0
Mythic Map @ 2011 NW Permaculture Convergence
A Transition Tool for Creating Culture.
By Willi Paul and Communing with Nature participants.
https://youtu.be/IVWzs85pIYU
Mythic Mandate Webinar
Green Alchemy & The Permaculture Revolution – Workshop #1
https://youtu.be/AuGQKFe_d4A