The Permaculture News Hour. Commentary by Willi Paul, Planetshifter.com Magazine
Submitted by Willi Paul on Fri, 08/01/2014 - 10:30
Axis:Image: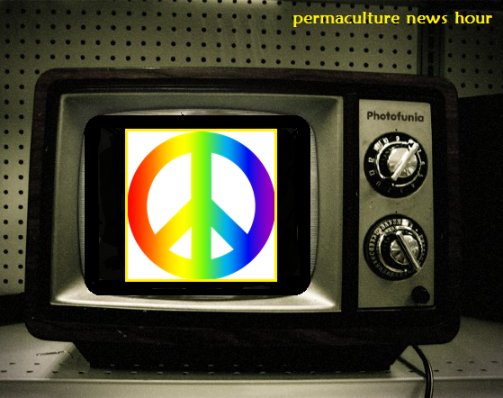 The Permaculture News Hour. Commentary by Willi Paul, Planetshifter.com Magazine
Is there a lack of unity in methods, goals and purpose in permaculture? Related concerns include:
+ Do we need to adopt the idea of "Best Practices" to remove the for-profit redundancies in programs and funding requests in the sector?
+ What is your role in the North American Permaculture Convergence? How do you see the regional vs. local solutions paradox?
+ Risk Taking – but how? What are we risking now? How do we evaluate risk? How can we share it?
+ Are we playing politically smart? Are we in the game at all? What are some positive examples?
+ How can we partner with religious and academic groups more? What is the common agendas?
+ Permies and Preppers? Preppers have their own TV show! What are our common fears? Goals?
+ Seems we are OK at advertising to ourselves? But what about to the general public? How to accelerate permaculture's message?
+ Are we a niche movement - strong in the listservs but weak in the marketplace? How many permaculturists are making a living in permaculture?
+ Who are the power brokers and could they in our way?