"Our Own Bread" - Interview with rani Jayakumar, Transition Palo Alto, by Willi Paul, Permaculture Exchange
Submitted by Willi Paul on Fri, 08/10/2012 - 07:19
Axis:Image: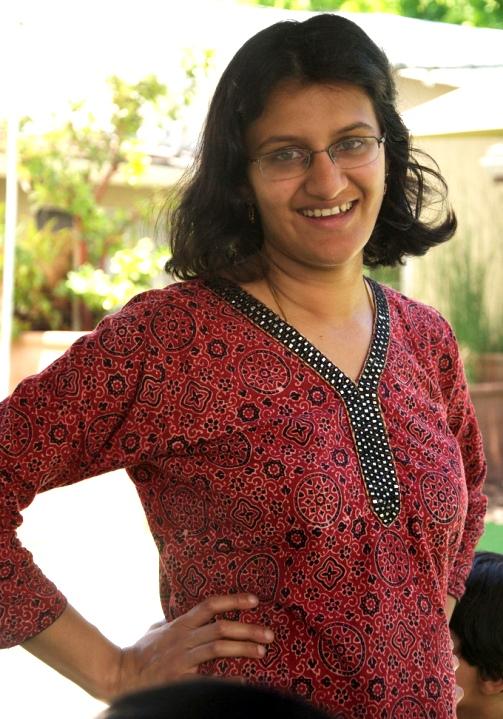 "Our Own Bread" - Interview with rani Jayakumar, Transition Palo Alto, by Willi Paul, Permaculture Exchange
Reskilling & Sharing Expo – Free! Common Ground Organic Garden Supply & Education Center. Sunday, August 12, 11am – 12:30 pm @ 559 College Avenue, Palo Alto
* * * * * * *
5 questions for rani by Willi
Do you think that the Expo crowd could evolve into something new, a new community perhaps, independent of the City and other groups?
The shares have certainly brought together people of diverse interests, including those who are not affiliated with Transition, and even those who have not yet embraced the idea of community-building or reuse as a means to combat climate change. I think that diverse group could certainly evolve into its own community, but I hope that it serves more as a link, connecting people across interests, and serving as an inspirational ground for people to find creative ways to connect with others. We are building up to a larger reskilling event next year, so I do hope to see the community becoming more integrated and more prominent in Palo Alto.
How does permaculture fit into the "alt-economy" mission of the Transition Movement?
I'm not well-versed in permaculture, but from what I understand, the idea of a long-term, holistic solution is common to both. I really have taken to the idea of doing something outside the box of what is considered the mainstream, but doing it in simple, harmless ways that everyone can appreciate and come to love. For example, when we share produce or items we no longer need with others in our community, we are in some way subverting the culture that says we must buy and spend our money to get what we need and want, which is more of everything.
At the same time, we enjoy the process, because we get to meet our neighbors, we find something that's often unique and has a history, and we take what we really can use, leaving the rest to the community. I think permaculture also offers that dream - that one can take and still leave the rest for the use of the community, and that everything has its place and its own history in the larger scheme of things.
What are your favorite reskilling opportunities? Are these the same activists that you enjoyed as a child?
I adore anything craft-related, especially when it uses found materials and things that would otherwise end up in the landfill. I started with that very young - making little notebooks out of scraps of junk mail and stickers that had lost their glue and giving them as gifts to teachers. I think as I have grown, my interests have also diversified - I love cooking, preserving, knitting, appreciating nature. Last year we had a bread-making skill share, and I've been making my own bread ever since.
Do we need new songs, symbols and/or myths for the Transition? Who are a few of your heroes?
It's truly important to have songs and symbols and stories for Transition. Some of my favorite things about my culture (my family is from India) go back to my grandparents and great-grandparents. My great-grandfather was one of the early (honest!) Indian politicians, so he and Mahatma Gandhi are definitely among my heroes, as well as Subramania Bharathi, whose songs rang with truth and freedom in those times. In modern days, I can cite my parents and my husband and so many friends for their strength to do what it takes for their convictions especially when it's certainly not the easy thing to do.
How does the Common Ground Store integrate with the event?
The Common Ground store generously and regularly offers us space and supplies and free advertising for our event, and everyone there is thoroughly supportive of our efforts! It's beautiful to be back there behind the plants and know that people can go into the store and learn from their workshops the same values that we espouse. I'm hopeful that we can continue to collaborate and find more ways to connect with Common Ground and the community with these events.
* * * * * * *
rani's Bio –
rani Jayakumar is a member of Transition Palo Alto, where she began organizing craft swaps, and a co-founder of the Midtown Palo Alto Green Team. She is mother to a four-year old boy and also teaches Indian classical music. She believes in the power of creative reuse and sharing in the local community to help bring about sustainability, and brings these principles to her various interests. Other interests include cooking, writing, website building, and biology.
Connections –
rani Jayakumar
promiserani at gmail.com
Transition Palo Alto
karnATik Music