"Why Did We Leave Everything and Come to the Bay Area?" Story & August Workshop Invite by Andrej Loncar, Breath of Creation. From Planetshifter.com Magazine
Submitted by Willi Paul on Tue, 07/10/2012 - 06:56
Axis:Image: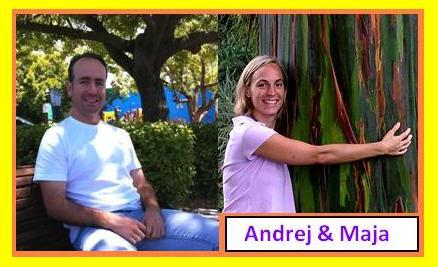 "Why Did We Leave Everything and Come to the Bay Area?" Story & August Workshop Invite by Andrej Loncar, Breath of Creation. From Planetshifter.com Magazine
"Through geomantic assessment of the spiritual identity of the land or living/working space and the current state of its spirit and energetic structure, as well as the assessment of individual life mission and needs of people living there,we establish a direct collaboration between people and the land or living/working space. We harmonize the spiritual, emotional, and energetic activity and purpose between people and the land and space to initiate a lasting potential for peaceful and prosperous dynamics of life. This is a powerful process that opens many hidden potentials within people. It can also be a potent therapeutic process as the health of the land often reveals and mirrors the state of health of people living there – this mirror effect is often enough to start deep healing or to prompt us to make changes and adjustments according to this communication and revelation."
- breathofcreation.org
* * * * * * *
"Why Did We Leave Everything and Come to the Bay Area?"
In fact we have been preparing for this for a long time – at least a few lifetimes. So the decision to leave our life of fourteen years, countless friends, phenomenal jobs and work relationships in Washington DC and come to the Bay Area felt just right.
Originally my wife Maja and I are from Serbia and Slovenia, Slavic regions of the Former Yugoslavia. We came to the US to go to college and search for a better fortune away from a war torn country. We were recipients of numerous scholarships in college and awards in different areas of work afterwards.
My father has been a shaman and geomancer working with the Earth and people for a long time. That made it easier for me to experience life and the decision making that is in direct connection with the spiritual dimension. Maja's parents are both doctors, and this made it easier for her to embrace her path as a spiritual healer who evokes spiritual values of the "new Earth" in people through her work.
In the past ten years we have been working intensely to reawaken the abilities that we all have to communicate with the Earth, her landscapes, and space, and recognize their spiritual function and energetic flow. Through this communication one can recognize those same spiritual and energetic aspects within a human being. The Bay Area land, its soul and energetic manifestation, carries a sacred seed of inner alchemy of life creation that ever changes and evolves. If we are able to attune to the language of the invisible dimensions within the Earth and people, we can recognize these same aspects within us.
With these reawakened abilities to communicate with and perceive the invisible dimensions we can initiate processes equivalent to the function of this sacred landscape for the creation of a new society. That society would be the one that is connected through consciousness and the spiritual dimension of the heart – the ability to communicate with all forms of life and access information that is always streaming from the spiritual dimension all around us while recognizing these same aspects within us.
Through our communication with the spiritual dimension we have been deepening our awareness of the evolutionary processes of the Earth and Cosmos and their reflection within people. If recognized, these processes can guide the humanity to embrace its roots streaming from the Earth's Soul, to live in awareness of the different dimension of the Earth and her landscapes and reach for the hand that they have given us, and invite the spiritual world into everyday life of our society. As a result a completely different approach to education, governance, and community could be born that can only come forth as a result of our direct experiences of the Earth's spiritual dimensions, consciousness, and energetic flow, and direct communication with the soul of landscapes and their reflection within us.
So in 2010 in our communication with the spiritual dimension we became aware that it is time for us to start with direct implementation of our missions. In order to embrace what we have pledged to do while in the spirit world we realized that we needed to move to the San Francisco Bay Area. Although we were always drawn to the beauty of the Bay Area landscape, at first we felt strong opposition to this impulse within us. This did not make logical sense at first as there are so many people working in the "alternative" field in the Bay Area that we could surely find a lot of support (for this task that would be important for everyone).
And although that is true, when we looked deep into the source of this opposition within us we saw that it had to do with the fact that the "alternative" field itself was operating from a "mental" modus operandi while presenting itself as spiritually grounded and connected. This meant that we had to find the right people who are willing to take the responsibility and be the pioneers in direct collaboration with the soul of the Earth and landscapes that could help us develop inconceivable new ways of life and collaboration with the spiritual dimension that would benefit the society.
We look forward to alliances with people who wish to create new life paradigms that are being offered to humanity through Earth's intensifying impulses of the age that follows.
Andrej Loncar
Los Altos, California, July 8, 2012
* * * * * * *
Experiential workshop with Andrej Loncar
Portals to the Spiritual Dimension of the Earth & Ourselves
August 10th–12th Friday 7pm-9pm
Saturday 9am-7pm, Sunday 9am-6pm
Please see flyer (PDF) attached at the bottom of this post
* * * * * * *
Andrej Loncar Bio –
Andrej is pioneering the foundation of a society that rests upon highest spiritual values – his work integrates reawakening of people's ability to perceive the invisible dimensions of the Earth, her landscapes, and us, with growing into one's full potential, and implementation of the individual soul's mission in order to live and create in harmony with the sources of life.
Connections –
Andrej Loncar
Andrej at breathofcreation.org
http://www.breathofcreation.org/index.php