PermaculturExchange.com Manifesto | Launch Day | 10/26/11 | Willi Paul
Submitted by Willi Paul on Tue, 10/25/2011 - 19:25
Axis:Image: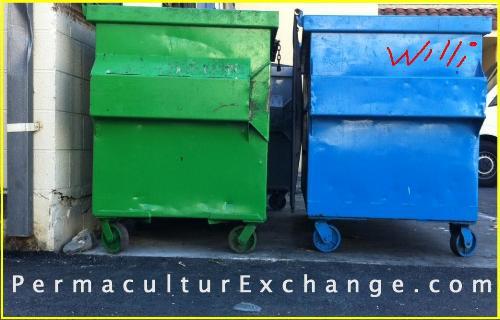 PermaculturExchange.com Manifesto
Launch Day| 10/26/11 | Willi Paul
"Many of us are constructing the Transition: in our gardens, in the Web; sharing sources & seeds. Showing up at the court house. We are (still) competitive. Walking a fear-hope-prayer trek to Unknown. Pay, barter, passion, profit? Psycho. We are a dirty, membership heavy, listserv weary odd lot, re-tuning our Planet's song." – WP
* * * * * * *
< Cooperate > Heal < Work > Transition?
PermaculturExchange.com is a new job generator where members join at no charge and create a robust profile where their employment opportunities are guided by permaculture values. The community is profile-driven and members use their own email to bid & communicate.
Growing the Paradigm
There are four project types in the matrix:
Business Development

Creative Design & Writing

Non-Profit & Community Building

Land Design
All members can be Project Owners and can submit an RFP (Request of Proposal) and seek bids from consultants, teachers and contractors. But an RFP is not required as the site offers multiple search channels to find specific member qualifications. Internships can also be negotiated. The first two service areas are the Bay Area and Pacific Northwest. Check-out the introductory video and visit PermaculturExchange.com to join hands.
We are inclusive
Sponsors assist the member community with media generation, RFPs and new member outreach. There are additional services envisioned at PermaculturExchange.com - we welcome new partners and their ideas and opportunities. All are invited from alternative to traditional paths.
My dream is that PermaculturExchange.com will live up to the values that launch it today and grow to be a vibrant employment collective and teaching space for the Transition.
We especially wish to thank Verdandi Design, Portland, for their stellar code and wondrous alchemy!
Peace.
Willi Paul, Founder / Director
Staci Torborg, Manager / Researcher
PermaculturExchange.com
pscompub at gmail.com | 415-407-4688