"Willi Paul, Green Merlin and the Cradle of Humankind": Interview with Alwyn Smith, Southern African Alternative Energy Association (SAAEA)
Submitted by Willi Paul on Thu, 12/10/2009 - 09:39
Axis:Image: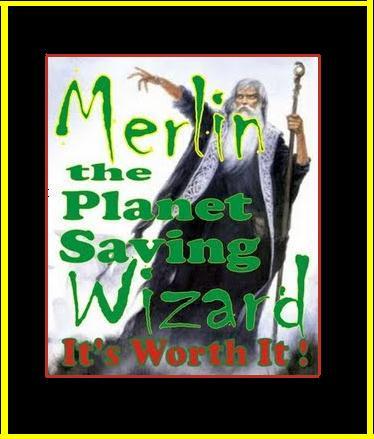 Willi Paul, Green Merlin and the Cradle of Humankind: Interview with Alwyn Smith, Southern African Alternative Energy Association (SAAEA)
In view of the shortage of petrochemical resources and climate change, development of CO2-neutral sustainable fuels is one of the most urgent challenges of our times. Energy plants like rape or oil palm are being discussed fervently, as they may also be used for food production. Hence, cultivation of microalgae may contribute decisively to tomorrow's energy supply. For energy production from microalgae, KIT scientists are developing closed photo-bioreactors and novel cell disruption methods.
1. Who are the enemies of sustainability in SA?
Suppliers of fossil fuels are obviously working behind the scenes to prevent alternative energy solutions to take hold and develop. Government, being too busy with in-fighting and finding ways to further their corruption practices do not have the motivation to see the bigger picture. NGO's , such as SAAEA is doing valuable work towards educating the public and ensuring the sustainability of the alternative energy market.
2. Please give us some input on your policy work on behalf of SAAEA?
SAAEA represents and actively promotes Renewable Alternative Energy Solutions in our region. Its focus is the whole industry, rather than one sector.
Wind, Solar, Bio Fuels, Green Products, Energy Saving, Alternative Energy, Energy from Waste, Fuel Cell Technologies.
The SAAEA advocate policy development on behalf of our members at decision making government level. We also promote understanding of the industry and its potential through tools such as industry events, forums, conferences, newsletters and publications, our objective is to provide borderless access to the information that can affect today's clean energy industries as much as tomorrow's world.
Our members share the belief that lowering our carbon footprint is as important as the doing of business itself because we understand that every small endeavor toward a green, sustainable world makes a difference.
We organize top management events and forums creating a networking platform for companies across the world. Our members include research institutes, developers, contractors, consultants, suppliers and members of the public dedicated to building a greener planet.
Our projects include making information available re global warming issues, sustainable solutions/technologies to counter harmful carbon emission.
3. Who is actively trading carbon credits there? How does it work?
Understanding the carbon trading system and its potential benefits for project financing is increasingly important to South African companies intent on enhancing their sustainability credentials and wishing to participate in this global market. South African organisations can only create carbon credits by developing projects through Kyoto's Clean Development Mechanism. I personally believe that the current Copenhagen discussions will have an impact on how carbon credit trading will evolve.
4. What are your hopes for GREENEX2010?
Africa is ready to join the fight against Global Warming? Alternative energy solutions will educe harmful carbon emissions, we are ready to see and implement these technologies. GREENEX2010, showcasing in Johannesburg, South Africa on 12-13th May 2010 is the platform to discuss, view and exhibit new ideas and technologies for generating energy from natural and sustainable sources including (Wind, Solar, Hydro, Geothermal, Biofuel, Energy Saving).
The Conference will focus on presentations by leading experts on sustainable energy solutions for today and the future of our continent. The Exhibition will provide an environment where exhibitors will have networking opportunities with role players across the continent, tapping into new markets and industries, as well as having their products, projects, services and solutions displayed.
5. Who is the new Rachel Carson?
6. What is the status of wind power in SA? What issues are involved?
South Africa has enough economically viable wind energy sites to generate 184 Terawatt hours (TWh) of indigenous, sustainable energy. Electricity demand in South Africa currently stands at around 250 TWh, coming from 44GW of installed capacity and is expected to grow to 80GW by 2025. The country is currently the 12th biggest producer of CO2 emission per capita in the world and emissions are set to quadruple by 2050 if drastic measures are not taken.
Connections –
Alwyn Smith
+2773 581 3422
smithalw at gmail dot com
Skype: alwyn.smith3
Cradle of Humankind
Krugersdorp
SOUTH AFRICA